KITCHEN RENOVATION
Kitchen Glass Backsplash
Thinking about kitchen renovation or remodeling? There are vast design options available for home owners to choose for their kitchen backsplash during their kitchen renovation. Glass backsplashes are becoming the most popular option as compared to tiles, mosaics or even bricks due to it being budget friendly, durable and low-maintenance.
A timeless feature that will not go out of style, glass backsplash provides a sleek and modern kitchen design.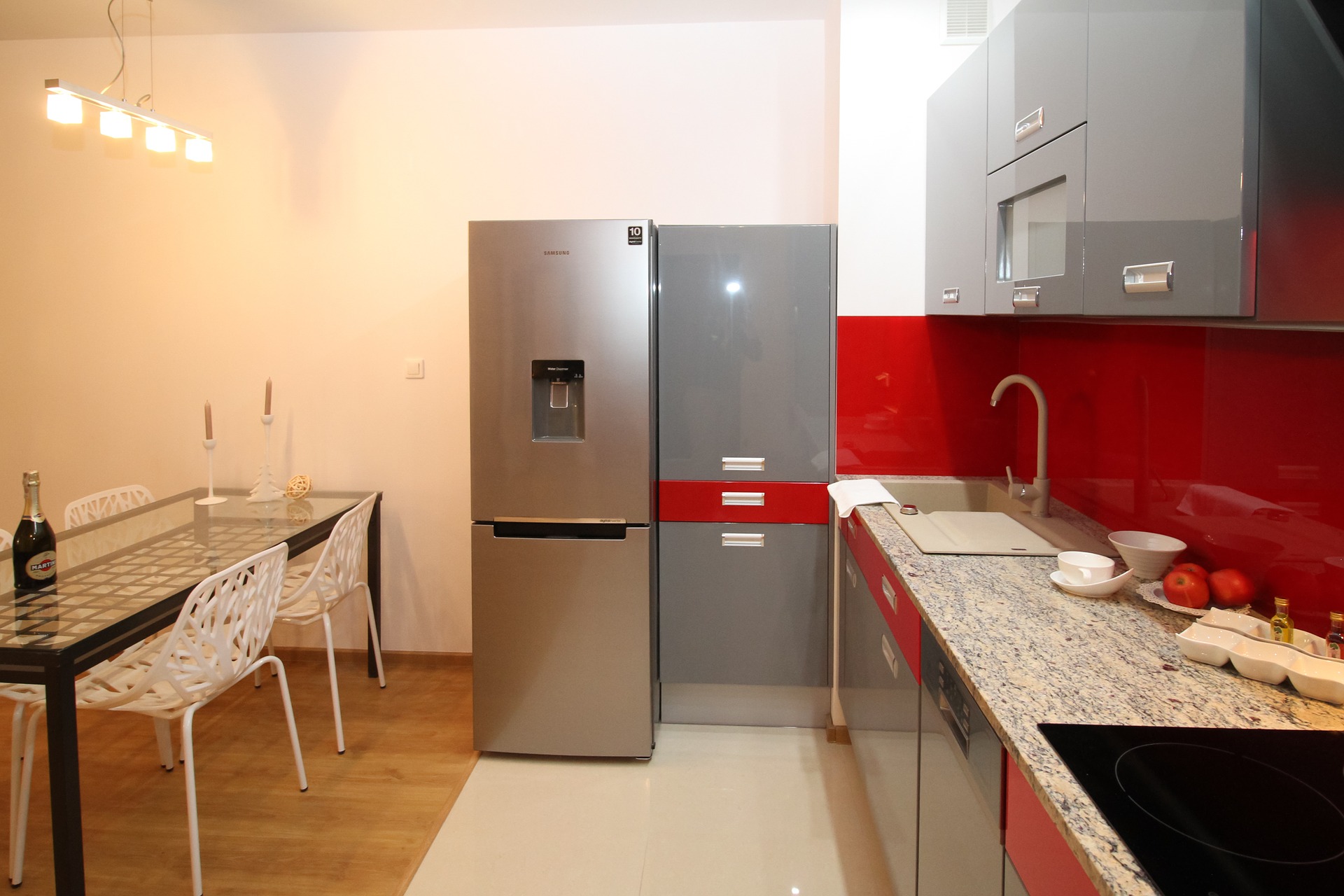 Grout cleaning can be a hassle but with glass sheets, cleaning can be a breeze! Glass is typically low-maintenance, allowing it to be wipe easily without leaving any stains.
Glass backsplashes customization are endless. Clear or white spray painted glass can be used for a clean and subtle look while vibrant colour can provide a pop to enhance the kitchen. A versatile material, glass backsplashes can be used as a whiteboard to write down recipe while cooking.
Kitchen spaces can be limited for BTO flats and newer apartments, glass backsplash can instantly brighten up the kitchen due to it's reflective quality.